The French Connection
Jean-Michel Jarre's Oxygene, Pylon, iPods, Miles Davis, Archie Shepp, Mark Mothersbaugh
Oxygene is a paradox, an electronic album that is composed like classical music, but which isn't classical. It's painfully self-aware, utilizing both ponderous orchestral washes and small, pixie-dusted bubbles of synthesized sound that could easily be the soundtrack to a cheap science fiction or porno film. You really don't want to like it.
But despite Jean-Michel Jarre's sometimes rococo efforts, Oxygene is a mesmerizing work. Yes, that is the correct word. It is hypnotic, it creates a hazy, trance-like effect that tends to let the mind wander. It's great head music, sounds wonderful through headphones and it works with whatever you do to relax. It could be sex music. It could be for meditating (if your meditation goal is to ignore whatever happens in the foreground), or for yoga practice. 
It has things in common with ambient music, but it is not like the ambient music that was being made at the time. Brian Eno and Robert Fripp had created albums of gently phasing tape loops of electronics punctuated with Fripp's arresting guitar lines, recording No Pussyfooting in 1972 and Evening Star in 1974. Eno had laid out ambient music on his Discreet Music album and by the time Oxygene came out Eno was releasing Ambient 1: Music For Airports.
No, Oxygene is hypnotic and trance-invoking, but it is not ambient. It calls attention to itself too much, through its motifs and its thematic development and its overuse of a certain theremin-like sound. The musical ideas often seem derivative. On the electronic side, they are derivative of Tangerine Dream, who had developed the use of sequencers to create texture (the Berlin School), and of Kraftwerk's interpretation of motorik German music (the Dusseldorf School). On the classical side, they are in constant thrall to Bach and the general compositional structure of Baroque and Classic musical periods, as well as to more florid composers such as Mahler and Tchaikovsky. 
The triumph of Oxygene is that it could be made at all. Jarre had recorded one album in 1972, Distant Lands, which was primarily a group of soundscapes for use in scoring commercials or short films. That album, recorded with the most basic of equipment, sounds amateurish today, but it is difficult to believe that Jarre pulled it off with what he had on hand.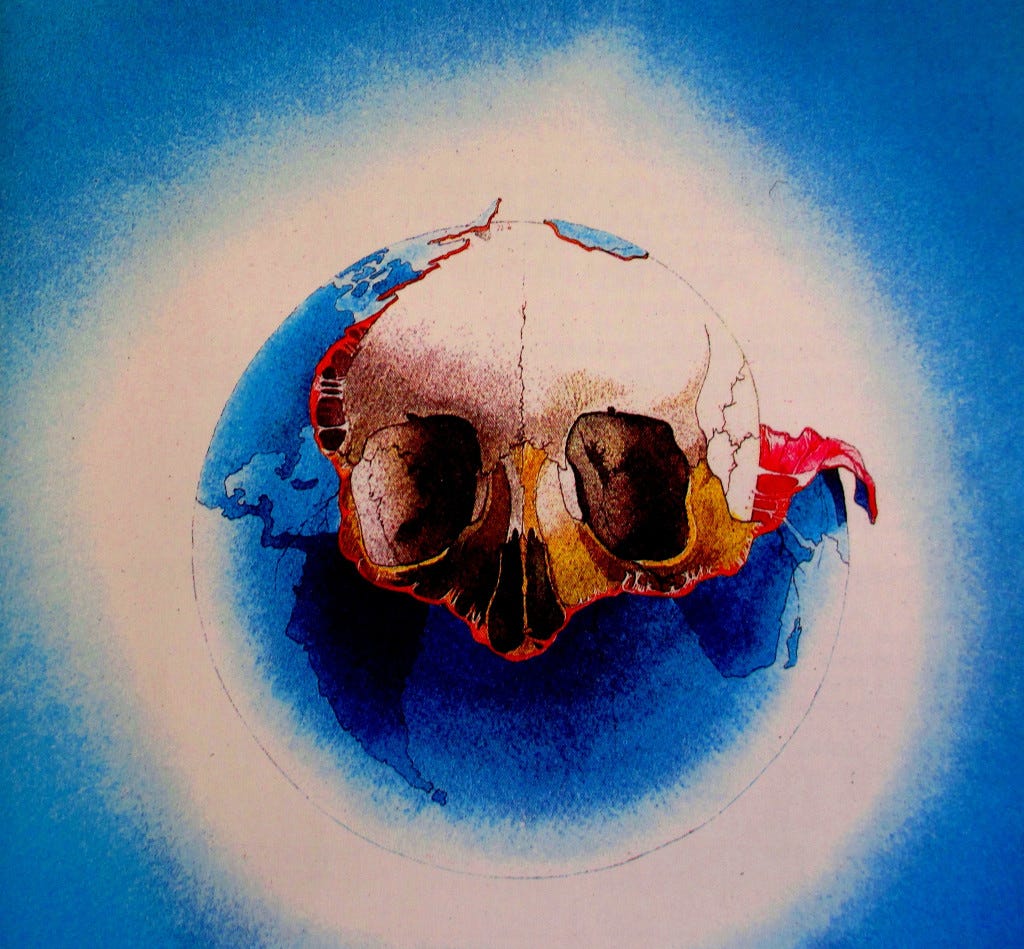 "Before Oxygene, Jean-Michel only worked with very basic equipment, mostly a Revox 2 track recorder and an EMS VC3 or AKOS synthesizer" according to Michel Geiss, who designed and built the Geiss Matrisequencer for Equinoxe, the followup to Oxygene. "He was not wealthy enough to buy more equipment. But when he decided to start his instrumental main project Oxygene, he managed to finance the purchase of a second hand 8 track recorder and a few more instruments."
Even so, Oxygene was made under pretty primitive circumstances, with Jarre setting up and recording in his kitchen. Jarre remembered this in a 2018 interview with David Simpson for The Guardian:
"With so little to work with, I had to be creative. My old Mellotron had only a few working keys, but I still managed to write Oxygène (Part II) on it. My primitive drum machine – a Korg Mini Pops – was the sort of thing people played in pubs, but by using Sellotape I could make it play two preset rhythms at the same time, creating cool beats."
The album is divided into six parts that form the suite of music which is Oxygene. Each side of the original vinyl record contains three of the six total tracks. The music on the first side is largely outside of time, with little percussion but it pulses with its own electronic rhythms. The composition follows its own logic and the listener is frequently distracted by the various aural bubbles that are tossed around. On repeated listening one becomes used to Jarre's sonic palette and the more subtle beauty of the work emerges. One begins to hear the sounds as an orchestra. Some washes of sound register to the mind as strings, while others recall woodwinds. Still others just sound like electronic synthesizers.
It's to Jarre's credit when I say that none of the synthesizers or electronics mimic the sounds of other instruments. That is to say that Jarre is all about using electronics as electronics. He's not trying to make a synthesizer sound like trumpets or like a saxophone section. But because of the way the music is voiced and shaded we will interpret it as orchestral. 
It seems unclear whether Oygene was inspired by Michel Granger's watercolor painting or if the painting and the music he was composing coalesced in Jarre's mind when he saw it. The latter seems more likely, as Granger recalls that Jarre suggested using the painting as his album cover immediately on purchasing it. 
At a time when album covers had ascended to the level of art and were heavily scrutinized by listeners, Granger's painting of planet Earth with the 'skin' of its crust peeled back to reveal a skull inside was a strong environmental statement. But the image hits at an even more visceral level, conjuring images of the survival of the human race or that favorite subject of art, our own mortality. 
On the album's second side the Korg Mini Pops rhythm machine is given a more prominent role. In order to combine more than one programmed beat, giving the robotic rhythms a bit more depth, Jarre used Sellotape (Scotch or adhesive tape to Americans) to jam the selection buttons. 
Side Two opens with 'Oxygene 4', which sports a beat and is based on an adapted version of the theme Gershon Kingsley used in his composition 'Popcorn.' Kingsley recorded the original for his album Music to Moog By, but a member of his First Moog Quartet, Stan Free, recorded a hit version in 1972 under the moniker Hot Butter. 
Jarre's variation is more natural and less corny as he slows it down and offers more space, in some ways almost recalling a dub feel. The spacious feeling of Oxygene was created, among other things, by using the Revox tape machine to delay the sound coming out of one loudspeaker. 
"Oxygene 5' begins with no rhythm track, creating a verdant feel complete with what seems like the sound of birds and other wildlife one might hear gliding over a rainforest, but that changes abruptly at 5:25 when Jarre introduces a beat that instantly reminds me of the second half of Autobahn and which would soon be recreated in various forms by a legion of New Wave synthesizer-based bands. The sequencer-style bass line heard clearly at the end of the track is also reminiscent of Giorgio Moroder's more pop-oriented synth work.
That bass line fades in the transition from 'Oxygene 5' to 'Oxygene 6', the album's final track, to be replaced by sweeping synth washes that sound very much like a gigantic inhalation and exhalation--perhaps of the entire planet, or a forest of trees, or a patient on life support. That leads to a minor key theme that is supported by the rhythm machine again (a combination of 'rumba' and 'bossa nova' settings, according to Jarre). The bird/wildlife sounds appear again, the whole thing sounding like a train of life caravaning its way across the planet, a never-ending carnival teeming with life in all its forms and energies. That begins to fade with around a minute and a half left, fading back to the big lungs breathing sound, and that slowly fades over the remainder of the record. It never stops, but it does fade away, the patient fainter and fainter. 
At the time the reaction of the pop music press was predictably negative. Electronic music was still seen as a weird novelty despite the pioneering work of Wendy Carlos and the applications to pop music that Gershon Kingsley set in motion. I have to wonder to what extent people listening to these recordings at the time were visualizing the music being performed in real-time, something that couldn't really be done. Rock musicians like Keith Emerson and fusion groups like Chick Corea's Return to Forever were carting around modular Moogs and the Mini Moog and using them live, but that was very different than what musicians like Jarre and Carlos were doing, which was composing and recording using only electronic instruments, synthesizers, tape recorders, and various effects and manipulations of both the original sounds and the tape. 
It seems strange that Oxygene sounds more current now, with its use of a limited collection of outdated electronics than at the time of its release. Then it was somewhat futuristic, but critics also heard a certain sterility, like a world in a self-sealed bubble. A lot of that was a lack of patience with the developing electronic music and with the progressive wing of rock music in general. On the horizon were the arrival of punk rock, a resurgence of the energy of original rock music with New Wave, and a rejection of the artificiality of advanced production and expanded instrumentation. What few foresaw then was the ultimate collision and collaboration of these two strains of musical development into what would become the lingua franca of modern popular music for many years to come. 
Bonus Tracks 

Influential Athens, GA band Pylon will release a box set that is already causing a lot of talk among fans,  on Twitter. Titled Box, the collection will include remastered vinyl reissues of their albums  Gyrate and Chomp, neither of which has been available on vinyl for more than thirty years. The set will also include a bunch of rare stuff, including unreleased tracks, "Razz Tracks," recorded by Athens record store owner Chris Rasmussen, and the band's recordings before singer Vanessa Briscoe Hay joined. There will also be a book that includes essays by such fans of the group as Gang of Four's Jon King and Hugo Burnham, members of R.E.M., Kate Pierson of B-52s, and Carrie Brownstein of Sleater-Kinney. Release date is November 6, 2020. $150 USD.  BTW, is it just me or does Fred Armisen's G8 Band ever remind you of Pylon tracks like "Weather Radio" from Gyrate? Just curious.
The way we listen to music now is different than the way we listened to it before smart phones. iPods and MP3 players reproduced music as data just as streaming does now, but they were still hardware rather than platforms. Jack Moore wonders if Now Is a Great Time to Go Back to an Old iPod. And if you think 'where will I get one?' rest assured that, in Moore's words, "there's a whole micro-economy of custom iPod options, whether you want't a 2 terabyte hard drive or built-in Bluetooth.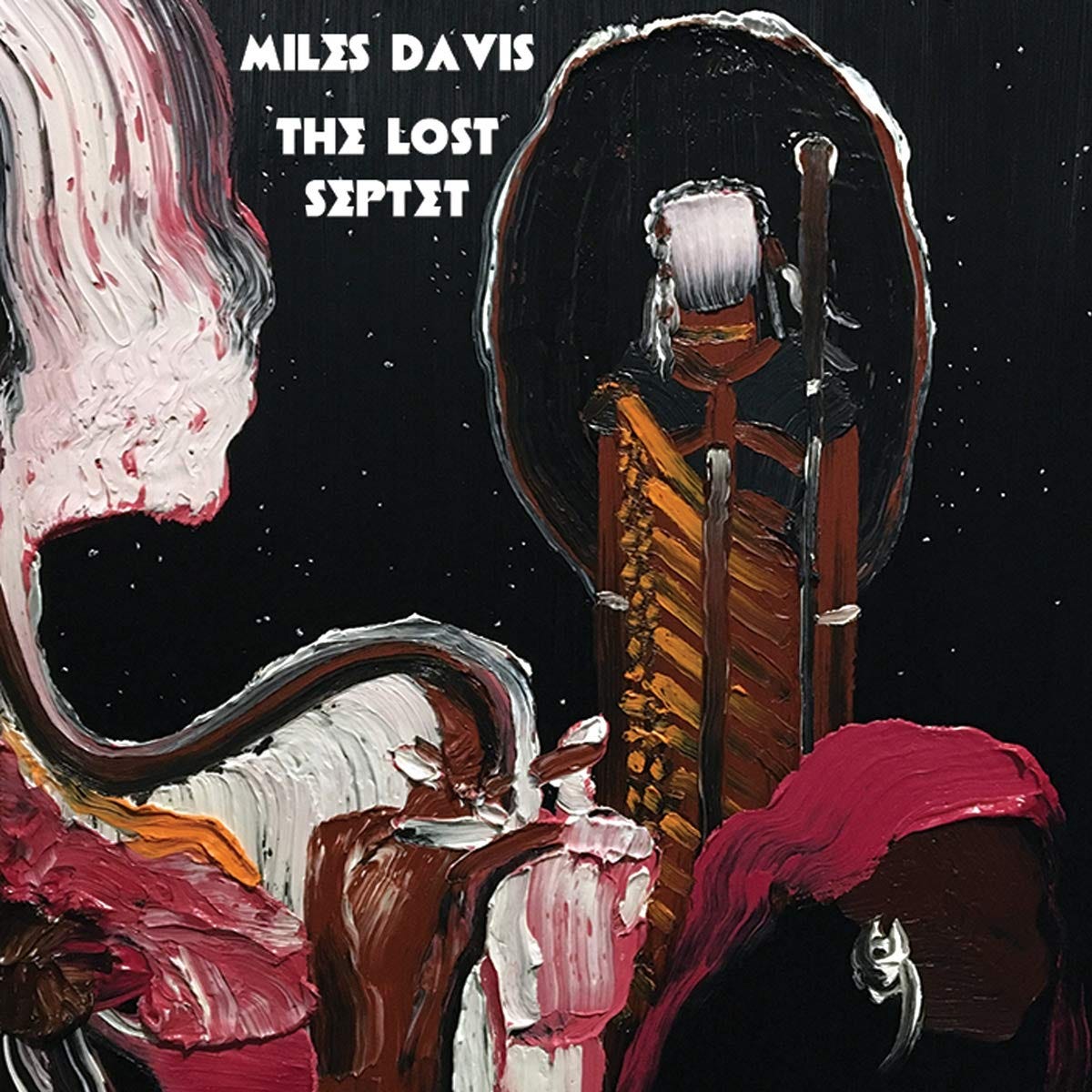 The Lost Septet is a live recording featuring another of Miles' 'lost' bands, groups that never made a studio recording or in some cases weren't even documented live due to myriad reasons that include brevity of the group's existence, or Miles changing bands and styles while searching for his next direction. This 1971 Vienna performance captures a rare group indeed: Gary Bartz, Keith Jarrett on electric piano, Michael Henderson, Ndugu Leon Chancler, James Mtume Foreman and Charles Don Alias. This group is the nucleus of the Live-Evil band and was captured on The Complete Cellar Door Sessions with one significant addition--guitarist John McLaughlin who Miles brought in to shake the band up. On The Lost Septet we hear a band that is very clean and tight. Miles has moved on from Bitches Brew and Live-Evil and has already started to load the group up with percussion. He still uses keyboard with no guitar, which would change in subsequent groups as he brought in two guitarists and limited keyboards to hidissonant organ clusters. Playing a set of music from In a Silent Way, Bitches Brew, and Jack Johnson, the band is crisp and interactive while Miles playing  well and sounding strong. There's a lot of Miles product that gets released, but this is excellent stuff.  Amazon | Spotify
The L.A. Times reports that Mark Mothersbaugh of Devo contracted COVID-19 in late May and was hospitalized in June, ending up on a ventilator for 18 days. He managed to recover and is now at home regaining strength. The article is an interesting one, as Mark talks about suffering from delusions during his time in the hospital. Glad to hear that he is recovered--wishing you all the best, Mark.
Archie Shepp has returned to the studio along with his nephew Jason Moore, who performs as hip hop artist Raw Poetic. The result is Ocean Bridges, a bracing slab of jazz improvisation, rap, and hip hop studio production that brings an extra edge to both free jazz and hip hop sides of the coin. Shepp's playing is as adventurous as ever, plus he drops some truth on several brief tracks under the rubric "Professor Shepp's Agenda."  Yes, it is timely right now, but the truth is that it always was. And if you don't recall that Archie was always about freedom, truth, and an agenda of social justice, take a minute to tune in to his classic track "Attica Blues."
Don't forget to visit NDIM ECM Records page—it will be updated regularly with new releases, reviews, and more. And the ECM Review Archive is also worth bookmarking. Stay tuned.
Quotable Jazz is available as a Kindle books download for $5.99, or you can check it out for free if you are a Kindle Unlimited member.
Today I leave you with Devo's official video for the song "Girl U Want." It's the lead-off track from the band's second album Freedom of Choice (1980). I think that people often forget that Devo is a rock band and that, for all the synthesizers and weird videos and theory of de-evolution, they could, and frequently did, rock out every bit as hard as many of their guitar-based brethren. They re-recorded the song at a slower tempo for the soundtrack of Tank Girl.
Thanks as always for reading and for helping spread the word about New Directions in Music. Have a good week, everybody.